If you are someone who struggles with IBS or other digestive tract issues, then you might have heard about low-FODMAP diets.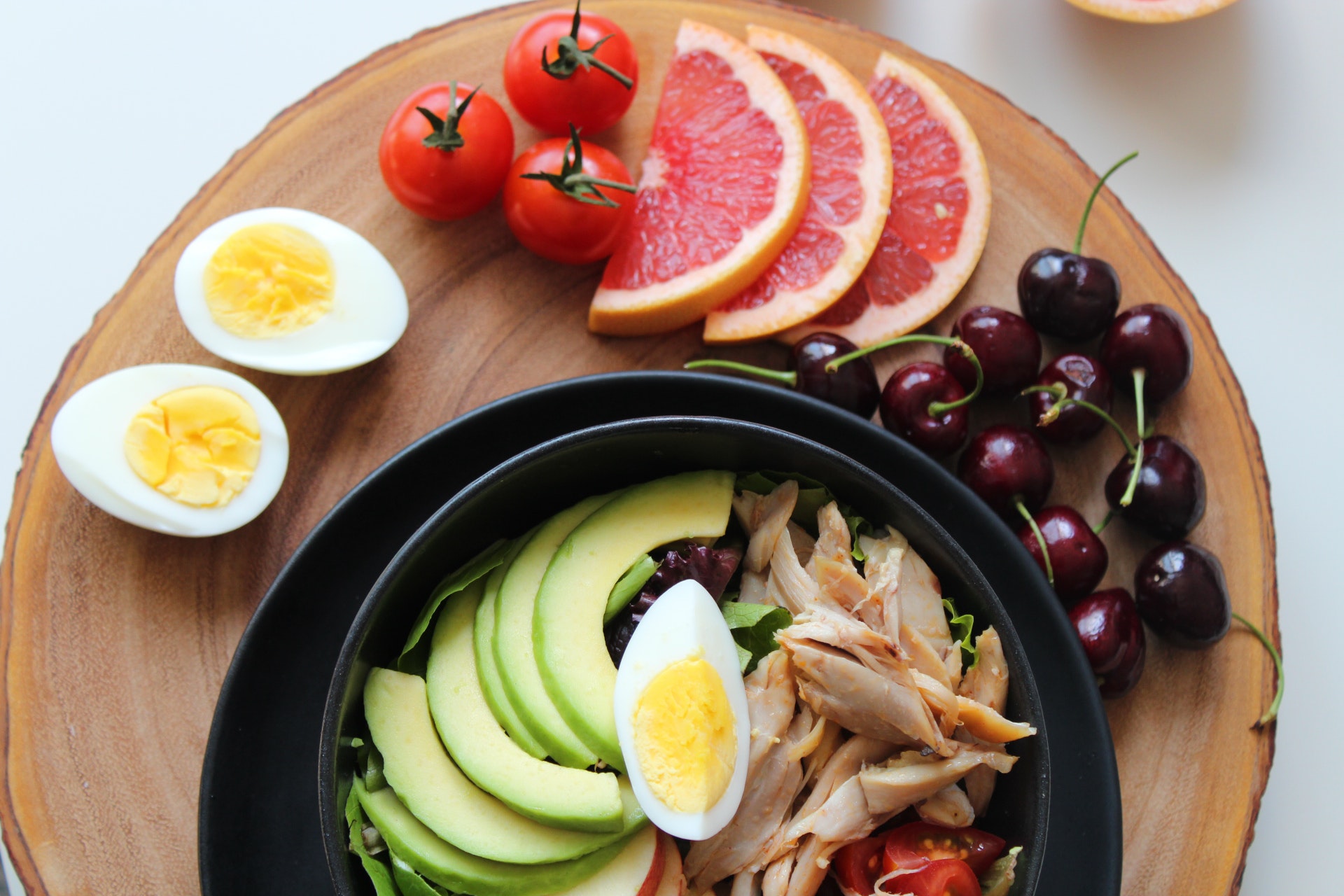 The name is a collection of different carbohydrates that frequently contribute to the symptoms of IBS, and by reducing or cutting out the amount that you consume, you can greatly reduce the severity of the symptoms that you experience. 
That's the theory anyway, always ensure that you discuss potential dietary changes with your doctor to make sure that it's right and recommended for you. 
Below is a collection of our favorite low-FODMAP dishes that you can make right now to hopefully help reduce your IBS symptoms. 
We're kicking off this list with a family favorite. Chicken cacciatore is a perfect meal for a busy weeknight, and the fact that this recipe happens to be both low-FODMAP and a one-pan meal makes it absolutely perfect for a family who is trying to manage IBS symptoms.
No one can complain about the dishes when there's only one pan to wash! 
This is another meal that is sure to impress – you can't even really tell that it's part of a restricted diet. Something that we love about this meal is the fact that it's absolutely packed full of protein. 
However, our favorite part of this recipe is the little hint of cinnamon that, combined with the spices, creates a truly warming meal you'll want to dish out every winter. 
Is there anything more basic than a tomato and basil spaghetti meal? This staple of evening meals deserves to stick around, even when IBS threatens your relationship with pasta. 
The way that this recipe makes itself a low-FODMAP meal is by creating spaghetti out of squash, so there's no actual pasta in this dish. The pumpkin seeds add a tasty crunch and add a nice amount of protein to this meal as well.
Whilst a traditional butter chicken would be an absolute FODMAP nightmare, you can modify this recipe very simply in order to make it more suitable for your diet. 
First of all, this recipe uses coconut milk instead of regular dairy milk anyway, but also includes notes on how you can adapt the canned tomatoes to be more FODMAP friendly.
With the number of herbs and spices, you won't even be able to tell that this is a specialty diet meal. 
Lentils are not technically a low-FODMAP food, however, there is one way that you can still include them into your diet. Whilst most recipes call for dried lentils, these actually contain a lot of FODMAP carbohydrates, so you have to be a bit clever about it. 
This recipe calls for you to use canned lentils instead because when they sit in water, they lose enough of the FODMAPs to class a dish with a can of lentils in it as safe. 
Just be sure that you drain and rinse the lentils off enough before you cook them. 
Our next dish is a fantastic traditional Japanese dish, typically eaten on New Year's Eve and New Year's Day. However, they're perfect any time of the year. These noodles are made from tofu, which is something that makes it low-FODMAP safe. 
If you love eating noodles and don't particularly want to give them up, then we highly recommend learning this recipe for nights when noodles are a necessity. 
How could you go on without pizza in your life? For us, it's an impossibility. Luckily, the good people over at FODMAPEveryday have come up with a fantastic low-FODMAP recipe for pizza, so everybody gets to enjoy it! 
We love how much this recipe doesn't even taste like a restricted-diet food, meaning that you could serve it at a party or for a film night and no one would even bat an eyelid. 
If you're looking for a quick and easy meal that's perfect for busy weekday nights or as a special treat on a weekend, then these chicken tacos are perfect for you. Something that we love about these tacos is how versatile they are. 
Once you have the base, it is incredibly easy to add toppings that are both low-FODMAP and not, meaning that whoever you're serving this meal for is going to be able to enjoy it. 
If you're craving the taste of Thanksgiving turkey stuffing but don't want to go through the pain of actually eating that bread-based food, then this cranberry almond quinoa salad is going to be perfect for you!
Something that we love about this recipe is how well the different flavors balance themselves. We're also big fans of the fact that this dish can be made in an instant pot (if you have one), meaning less time in the kitchen, and more time chowing down on delicious, filling food. 
Who doesn't love a burrito bowl? Well, if you're someone living with IBS or other food intolerances, then you've probably learned to stay away from anything close to chili or burritos. 
Well, it's time that you stop living in fear! This wet burrito bowl is gluten and lactose-free and can be easily modified to be FODMAP safe. Chili night is back on the table with this simple and filling meal. 
For the same reasons that you might have avoided burritos, lasagna generally doesn't have a place on a low-FODMAP diet. That is unless you create this gourmet lasagna that will satisfy any hungry bellies at your dinner table. 
The best part? You can hardly tell that this is a low-FODMAP recipe. Just be sure to read the notes carefully on how to prepare the low-FODMAP lasagna sheets so that they don't end up getting mushy. 
Bruschetta is a great appetizer or lunch, but finding toppings that are going to satisfy a low-FODMAP diet can be difficult. 
But that doesn't mean that you should miss out on a little bit of decadence. This recipe provides three simple bruschetta toppings that will leave you feeling great – plus, you can serve these at any dinner party and your guests will be none the wiser. 
There's been a distinct lack of fish on this list, but luckily we've managed to find a fantastic spicy, crispy salmon recipe. 
Our favorite thing about this recipe is the spicy pepita crust made with pumpkin seeds – baked salmon has never tasted so good as with this crust. You'll have friends and family begging for the recipe, even if they're not on low-FODMAP diets. 
This list wouldn't be complete without some desserts, which is why we want to present our absolute favorite pumpkin pie recipe.
You may have noticed that pumpkin and pumpkin seeds are used in a lot of the recipes listed here, and that is because they are a naturally low-FODMAP food. 
This pumpkin pie is perfect for any fall evening, or even for Thanksgiving! 
The final entry on our list pays homage to the perfect movie night snack – edible cookie dough. It's surprisingly easy to create a version of this food that is safe for people with specialty diets or IBS. 
We recommend making it in bulk so that you always have a bowl of edible cookie dough on hand whenever you're putting on a film or if your day has just been a bit rough and you need a pick-me-up. 
Final Thoughts
Restricting your diet in any way can be difficult, but hopefully, with these options, you have a better understanding of what kinds of food you can still enjoy and what you need to try and avoid if you are attempting to eat a low-FODMAP diet. 
Again, make sure that you do your research into what kind of foods might trigger your symptoms, and make sure that you talk to your doctor if you're thinking of moving on to eating low-FODMAP foods. 
Frequently Asked Questions
What Does FODMAP Stand For?
The abbreviation of FODMAP stands for fermentable oligosaccharides, disaccharides, monosaccharides, and polyol – these are all short-chained carbohydrates that can't be absorbed particularly well by the small intestine.

This is what causes issues for people with IBS.
What Foods Should You Avoid On A FODMAP Diet?
The foods that you need to try to avoid include dairy-based products, wheat-based products, as well as beans and lentils.

As this covers the majority of basic foods, it can be difficult to cut them out completely. This is why you should aim to reduce these foods, not remove them entirely.
15 Amazing Low FODMAP Recipes To Sink Your Teeth Into 
Course: Other Recipes, Recipes
Directions
Pick a recipe from above
Click the recipe name and visit the website
Collect the ingredients and the food
Enjoy – don't forget to leave a review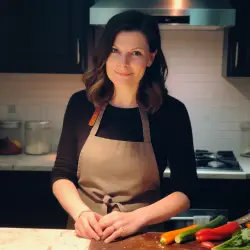 Latest posts by Barbara Hunt
(see all)