Who doesn't love a good Mexican meal? The bold flavors, the comforting spices, the hearty mains – it's all delicious.

But let's not forget about the unsung heroes of Mexican cuisine: the side dishes.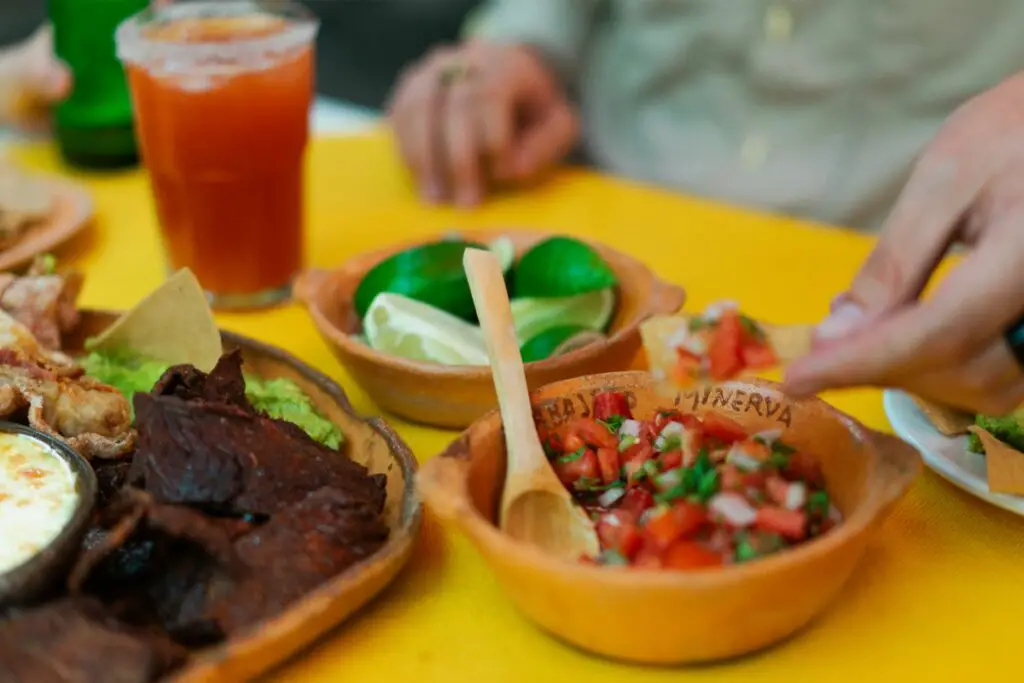 In this article, we're diving headfirst into the world of Mexican veggies sides.
Mexican veggies aren't just about being healthy (although they are pretty darn good for you). They bring a burst of color and flavor to your plate that'll make your taste buds dance.

From street-style elote to a zesty guac twist, we've got something for everyone.
So, if you're looking to jazz up your taco Tuesday or add some flair to your fajita night, stick around to see our favorite simple Mexican vegetable side dishes.
Dips, Salsa, and Slaws
This "best guacamole" recipe delivers a creamy and flavorful dip made from ripe avocados, diced tomatoes, onions, cilantro, lime juice, and just the right amount of spice.

It's perfect for dipping tortilla chips or as a topping for tacos.
Cooking Tip: To prevent your guac from turning brown, press plastic wrap directly onto its surface to minimize exposure to air. Refrigerate until ready to serve.
Pair With: Enjoy this guacamole with classic tortilla chips or as a topping for tacos and fajitas.
For a twist on your traditional coleslaw, give this tangy Mexican coleslaw a try.

Cabbage, carrots, and bell peppers are tossed in a tangy dressing made with lime juice, cilantro, and a touch of cayenne pepper for added spice.
Cooking Tip: Allow the coleslaw to marinate in the dressing for at least 30 minutes before serving to let the flavors meld together.
Pairs With: Pair this coleslaw with grilled fish tacos or as a refreshing side with pulled pork sandwiches.
Authentic pico de gallo is a fresh salsa made with diced tomatoes, red onions, cilantro, jalapeno peppers, and lime.

It's the perfect topping for tacos, nachos, or as a dip with tortilla chips.
Cooking Tip: To mellow the sharpness of the red onions, soak them in cold water for a few minutes before adding them to the salsa.
Pairs With: Serve authentic pico de gallo as a topping for cheesy quesadillas.
Our next recipe comes from legendary chef Paula Deen.

These hot & spicy refried beans are a zesty take on traditional refried beans, featuring pinto beans that have been mashed and simmered with spices, jalapenos, and a touch of hot sauce for an extra kick.
Cooking Tip: You can adjust the spiciness by adding more or less hot sauce to suit your taste.
Pairs With: These hot & spicy refried beans are the perfect side dish for beef enchiladas or served as a sip with warm tortilla chips.
This next dish is a sweet and spicy condiment made with ripe mangoes, red onions, jalapenos, cilantro, and lime juice.

Mango salsa adds a burst of tropical flavor to your dishes.
Cooking Tip: Adjust the level of heat by removing or retaining the jalapeno seeds and membranes, depending on your spice preference.
Pairs With: Enjoy this mango salsa with grilled chicken or as a topping for black bean and corn salad.
Fried Delights
These jalapeno corn fritters are a spicy twist on a classic favorite.

Fresh corn kernels and diced jalapenos are mixed into a flavorful batter, fried to golden perfection, and served with a zesty dipping sauce.
Cooking Tip: To make the fritters extra crispy, ensure that the oil is hot enough before you put anything in it to fry. Use a thermometer to reach 350F (175C) for frying. Also, pat dry the corn kernels to remove excess moisture before adding them to the batter.
Pairs With: Serve these spicy fitters as an appetizer alongside a cooling cucumber yogurt dip or as a side dish for grilled chicken tacos.
If you're looking for a healthier alternative to traditional fries, then you need to check out these crispy baked yuca fries. Yuca (or Cassava) is sliced into sticks, seasoned, and baked until crispy on the outside and tender on the inside.
Cooking Tip: To achieve maximum crispiness, soak the yuca sticks in cold water for 30 minutes before baking. This helps remove excess starch. Ensure even spacing on the baking sheet for better browning.
Pairs With: Pair these yuca fries with a chimichurri sauce for a delicious South American twist or serve them as a side with a Mexican-style steak.
Street-Style Elote
Grilled Mexican Street Corn is a classic street food dish where corn on the cob is grilled until smoky and charred, then coated in a mixture of mayonnaise, cotija cheese, chili powder, and lime juice.
Cooking Tip: To prevent the corn from sticking to the grill grates, brush it with a bit of oil before grilling.
Pairs With: Enjoy grilled elote as a side dish at your next barbecue or alongside grilled chicken.
Moving on from the traditional Elote, now we're coming to an elote salad, also known as Mexican street corn salad, which features charred corn kernels coated in a creamy mixture of mayonnaise, sour cream, lime juice, and chili powder.

Topped with crumbled cotija cheese and fresh cilantro, it makes a delightful side dish.
Cooking Tip: If you don't have access to a grill, you can achieve the same smoky flavor by cooking the corn in a cast-iron skillet over high heat.
Pairs With: Serve this Mexican Street Corn Salad as a side dish with grilled carne asada (Mexican-style steak) or alongside grilled shrimp tacos.
For Paula Deen's take on spicy street-corn salad, check out this next recipe.

Paula Deen's Elote is a creamy and flavorful side dish made with roasted corn and a blend of spices, topped with Mexican cheese and cilantro.
Cooking Tip: For added smokiness, grill the corn on the cob before cutting off the kernels.
Pairs With: Serve this street-corn salad with grilled chicken or as a side with pork carnitas.
Just Veggies
Mexican-inspired roasted zucchini features sliced zucchini slices roasted with a medley of Mexican spices, including cumin, paprika, and chili powder, resulting in a flavorful and healthy side dish.
Cooking Tip: To enhance the flavor, sprinkle some queso fresco or crumbled cotija cheese on top just before serving.
Pairs With: Serve these roasted zucchini slices with enchiladas or as a side with grilled steak.
Rachael Ray's stuffed bell peppers are a hearty and comforting dish where bell peppers are filled with a savory mixture of ground beef, rice, tomatoes, and spices and then baked to perfection.
Cooking Tip: To ensure the bell peppers cook evenly, blanch them in boiling water for a few minutes before stuffing and baking.
Pairs With: These stuffed peppers are the perfect side dish for any kind of Mexican salad.
Final Thoughts
From zesty guac to street-style elote, these veggie side dishes are sure to elevate your meals.

Whether you're adding some spice to taco night, gusto to a BBQ, or just want a quick and tasty side dish, give these recipes a shot!

They're the real deal for bringing the essence of Mexico right to your dinner table.
Remember, good food is all about good times, so invite your friends over, fire up the grill, and let the fiesta begin. With these Mexican veggie sides, you're in for a flavor-packed adventure that's as easy as uni, dos, tres.

Enjoy!
Frequently Asked Questions
What Can I Use as a Substitute for Avocados?
There are several different things that you can use as a substitute for avocados, including pesto, nut butter, and hummus.

It will depend on what recipe you're creating and which aspect of the avocado you're trying to replicate (the texture or the taste). For example, if you're replacing avocado as a dip, like in guac, then you should probably go with hummus.
How Do I Properly Roast Vegetables for Mexican Dishes?
Ensuring your dishes have that Mexican flavor all comes down to the prep. You want to make sure that your vegetables are all chopped into ½ inch cubes, then tossed together with chili powder, garlic powder, cumin, and salt before you roast in a 425 F oven for 20 minutes.

How Can I Make Mexican Side Dishes Less Spicy?
The easiest way to make a dish less spicy is to include less spice or replace them with milder spices. For example, if a dish requires 2 tbsp of chili powder, maybe just include 1 tbsp.
12 Simple Mexican Vegetable Side Dishes
Course: Other Recipes
Directions
Choose a recipe from above
Gather your ingredients
Prepare your side dish
Enjoy.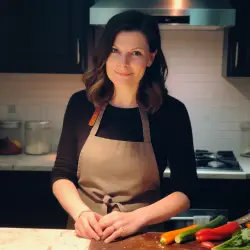 Latest posts by Barbara Hunt
(see all)