Today, we're taking a culinary journey to Spain to explore the incredible talent and flavors of 10 amazing female Spanish chefs.
Women have been making waves in the culinary world for years, and Spanish cuisine is no exception.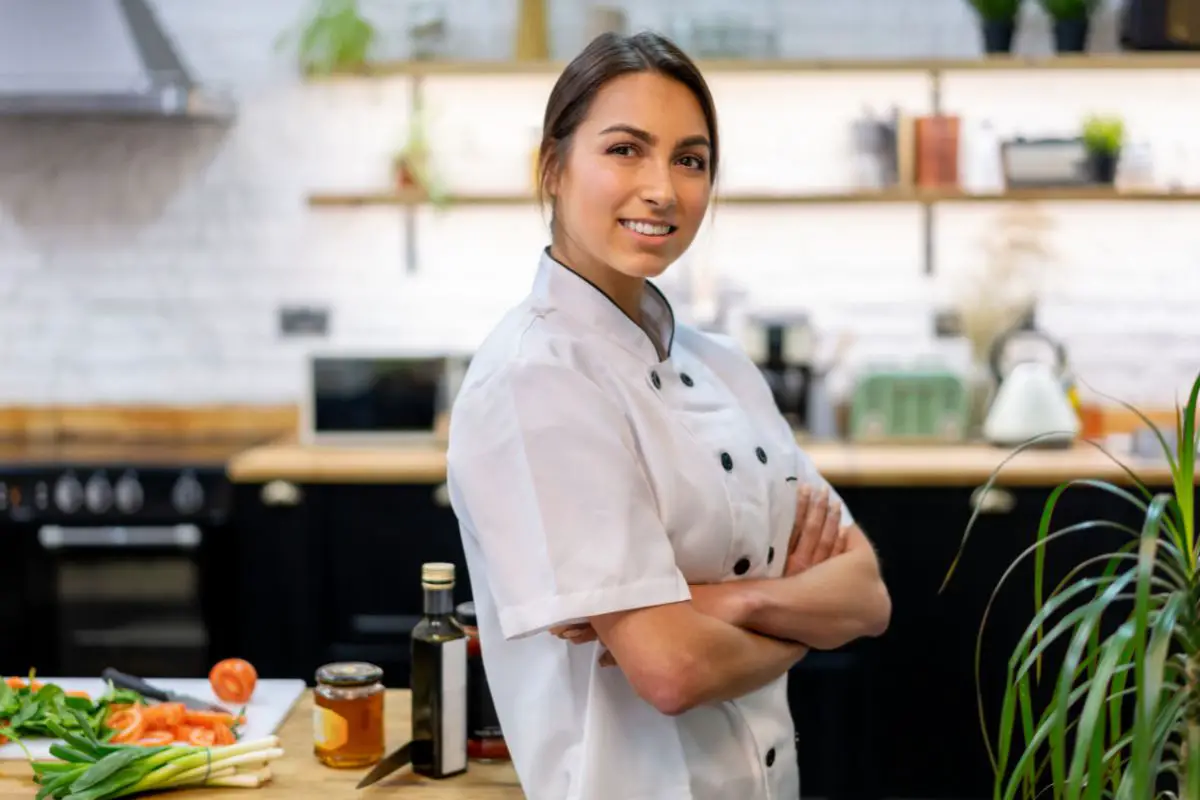 From traditional dishes to modern interpretations, these chefs have carved out their own unique styles and are bringing a fresh perspective to the table.
So, join us as we celebrate these 9 inspiring women and the incredible food they create in our list below!
1. Elena Arzak
This is a name you need to know!
Elena Arzak is one of the most renowned chefs in Spain and is part of the fourth generation of a family dedicated to gastronomy.
Together with her father, Juan Mari, she runs the three Michelin-starred restaurant Arzak in San Sebastian.
Elena is known for her modern, innovative approach to Basque cuisine, incorporating local ingredients and flavors into her dishes.
Her signature dish is definitely the "Egg at 65ºC," which consists of a slow-cooked egg with potato foam and truffle.
Apart from being top of the top, Elena has also won numerous awards throughout her career, including the World's Best Female Chef in 2012!
2. Nuria Rodriguez
Next up is Chef Nuria Rodriguez, who has been making waves in the Spanish culinary scene with her fresh take on traditional dishes.
Born and raised in Barcelona, she draws inspiration from the vibrant culture and cuisine of her hometown.
Nuria's dishes are known for their bold flavors and creative presentation, with a focus on using fresh, locally sourced ingredients.
One of her signature dishes is the Catalan-style cod with roasted vegetables, which perfectly showcases her skill in blending classic techniques with modern flavors.
With her infectious passion for food and dedication to creating unique and unforgettable dishes, it's no wonder Nuria has become one of Spain's most sought-after chefs!
3. María Marte
Following up is the brilliant María Marte!
This incredible woman has had quite the journey to get where she is today, having worked her way up from a dishwasher to a Michelin-starred chef.
Her incredible story is just the tip of the iceberg though, as her culinary talents are truly out of this world. Her signature dish, "Crispy Egg with Truffle" is an absolute showstopper that will leave you speechless!
But that's just one of many amazing dishes that she creates with precision and creativity, as María Marte is a true inspiration to aspiring chefs everywhere and an incredible asset to the culinary world.
4. Susi Díaz
While she's not as well-known internationally as some of the other chefs on our list, she's a true icon in her home country of Spain.
Hailing from the Valencian community, Chef Díaz is known for her creative and elegant approach to traditional Valencian cuisine.
With over 30 years of experience, Susi has earned numerous accolades, including a Michelin star for her restaurant La Finca.
She is also the author of several cookbooks, including "Mi cocina fácil" (My Easy Kitchen), which features simple yet delicious recipes for home cooks.
Susi's dishes are inspired by the flavors of her childhood and the local ingredients of her region, with "arroz meloso de bogavante" (creamy lobster rice) being one of her most famous creations and an absolute must-try for seafood lovers!
5. Beatriz Sotelo
Next up is Chef Beatriz Sotelo, who has made a name for herself in the Basque region of Spain with her innovative and contemporary approach to cooking.
As a young chef, she trained under world-renowned chefs such as Martín Berasategui and Andoni Luis Aduriz.
Beatriz is known for her use of local, seasonal ingredients to create visually stunning and flavorful dishes.
One of her standout recipes is the "Red Prawn Tartare with Green Apple and Lime," which perfectly balances sweet and sour flavors.
Moreover, her culinary philosophy is centered around creating dishes that not only taste amazing but also showcase the beauty and diversity of Basque cuisine, while her passion and talent have earned her a spot among the top female chefs in Spain, and we can't wait to see what she cooks up next!
6. Daniela Soto-Innes
Next on our list is Chef Daniela Soto-Innes, a Mexico City native who has taken the culinary world by storm with her innovative approach to Mexican cuisine.
At just 29 years old, she was named the World's Best Female Chef in 2019 by the World's 50 Best Restaurants, an impressive feat for someone so young.
She is known for her playful and unexpected twists on classic Mexican dishes, such as her uni tostada and corn husk meringue, while her focus on sustainability and ethical sourcing of ingredients also sets her apart as a socially responsible chef.
But what makes Soto-Innes truly remarkable is not just her age and achievements, but also her unwavering commitment to pushing the boundaries of Mexican cuisine.
While many chefs tend to stick to traditional recipes, Chef Soto-Innes fearlessly experiments with new ingredients and techniques, resulting in dishes that are both surprising and delightful.
And it's not just the food that impresses: the atmosphere of her restaurants is equally captivating, with modern design elements that perfectly complement the avant-garde cuisine.
So, even though some may question her unconventional approach, it's clear that Chef Soto-Innes has earned her reputation as one of the most exciting and innovative chefs of her generation.
7. Begoña Rodrigo
This list would be incomplete without the incredibly talented Begoña Rodrigo, who has been making waves in the culinary world!
While Rodrigo has had an impressive career in the industry, she first gained international recognition after winning the fourth season of the popular Spanish cooking competition show, "Top Chef."
Since then, she has opened her own restaurant in Valencia, La Salita, which has received critical acclaim and numerous awards.
Her dishes remain rooted in Spanish tradition and her use of unconventional ingredients and techniques sets her apart from other chefs, allowing her to transform even the humblest of ingredients into stunning culinary creations.
And as if that weren't enough for us to adore her, Rodrigo is also an advocate for social and environmental issues, with her restaurant priding itself on using locally-sourced, sustainable ingredients!
8. Maca De Castro
Chef Maca de Castro is a Mallorca-born chef who has been making waves in the Spanish culinary scene for over a decade.
She's the owner of the Michelin-starred restaurant Maca de Castro, located in the picturesque town of Port d'Alcudia.
While many chefs these days focus on molecular gastronomy and innovative techniques, Chef de Castro takes a different approach, choosing to highlight the fresh, seasonal ingredients that are abundant on the island of Mallorca.
Her dishes are simple yet refined, allowing the natural flavors of the ingredients to shine. But don't let the simplicity fool you!
Her dishes are packed with flavor and have earned her widespread acclaim, with one standout dish being her 'panades', a traditional Mallorcan pastry filled with lamb, pork, or fish and seasoned with local spices.
Like many other chefs on this list, de Castro's commitment to the sustainable and ethical sourcing of ingredients is also worth noting, as she works with local farmers and fishermen to support the community and minimize her restaurant's environmental impact.
9. Cristina Oria
Cristina Oria is yet another talented chef and entrepreneur who has made a name for herself both in Spain and abroad.
While she is best known for her delicious and innovative dishes, her ability to balance traditional and modern flavors seamlessly is her biggest asset.
Cristina's passion for food is evident in everything she does, which is why she is a chef who's also known for putting a unique twist on classic Spanish recipes.
In addition to that, her dedication to promoting Spanish cuisine globally is really admirable and she has worked tirelessly to showcase the diverse and rich culinary traditions of Spain.
Her efforts have, of course, not gone unnoticed and in 2017, she was awarded the prestigious National Gastronomy Prize for her contribution to Spanish cuisine!
Cristina's passion for her craft is infectious, and her focus on promoting Spanish cuisine has helped to elevate the country's culinary reputation around the world, making her success as a chef and entrepreneur an inspiration for a new generation of Spanish chefs!
The Bottom Line
If you couldn't already tell, we are in awe of the incredible talent and passion displayed by these nine inspiring women chefs.
Each one of them has contributed something unique and valuable to the world of Spanish cuisine, and they continue to push boundaries and break barriers in the industry.
From Elena Arzak's Michelin-starred restaurant to Maria Jose San Roman's dedication to using local ingredients, these chefs are not only masters of their craft but also true ambassadors for Spain's rich culinary heritage.
Their creativity, innovation, and dedication to sustainable practices have earned them recognition not just in Spain, but around the world, and we are really looking forward to seeing what amazing things these chefs will continue to accomplish in the future!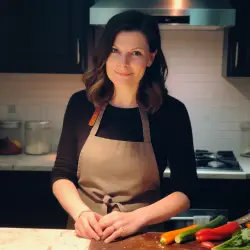 Latest posts by Barbara Hunt
(see all)