If you've got a few spare turnips in your refrigerator, you definitely want to get them out and start incorporating them into your meals! Not only are they super tasty, but they're such a healthy option too. 
One medium turnip contains just 34 calories, contains barely any fat or cholesterol, and is low in sodium.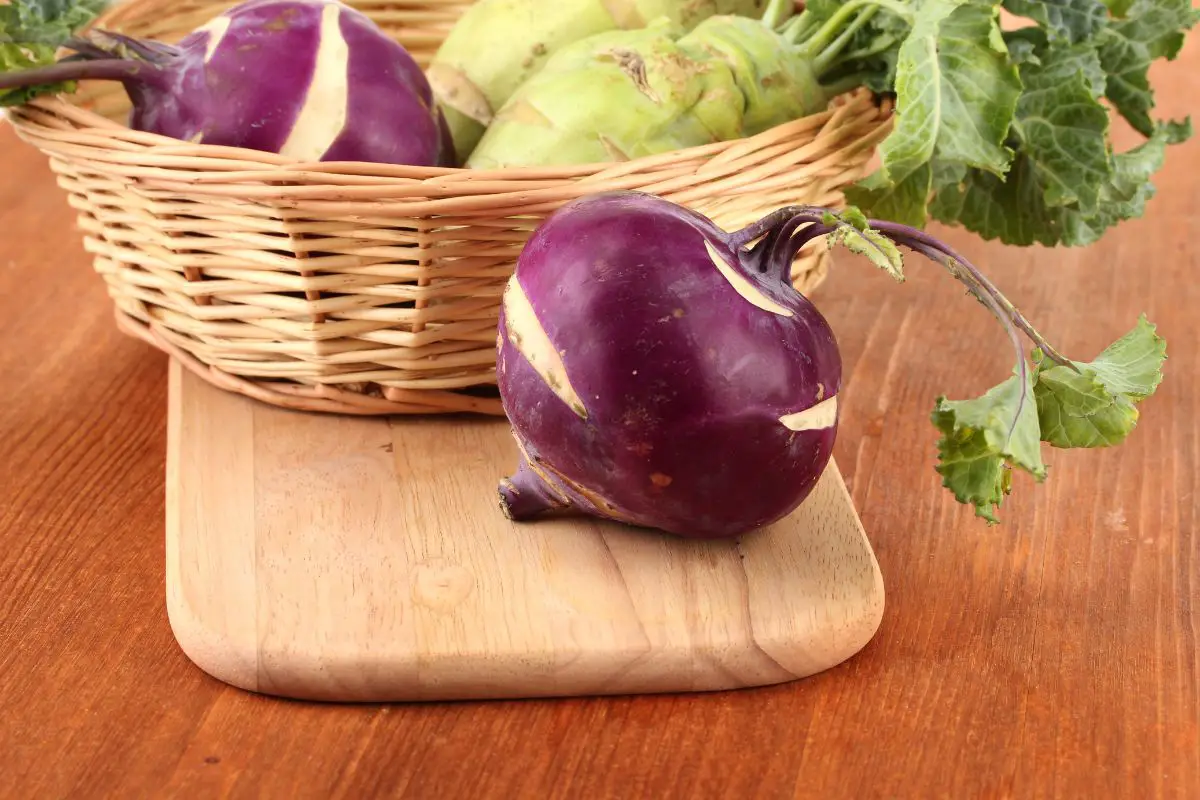 Not only that but it's packed full of minerals and vitamins such as Vitamin C, Iron, B6, Magnesium, and Calcium, all of which are massively beneficial for your overall health. 
So, there are definitely unlimited benefits to tucking into a tasty turnip. The only issue is that it can be pretty difficult to think of recipes that use them.
And that's where we come in handy. Paula Deen has an amazing selection of recipes(see also: 7 Amazing Paula Deen Turkey Salad Recipes To Try Today) that are super tasty that we're going to share throughout this article, along with a variety of other unique recipes too. 
We'll jump straight into it, shall we? 
This is the perfect mid-week meal that ensures you still get all those healthy ingredients that help boost your immune system while still being an easy and effortless dish to create.
With just a 30-minute cooking time, this hearty meal is both very filling and totally tasty. 
You'll mix together a range of veggies along with some smoked turkey wings, and you'll also have plenty of seasonings to add to the mix to ensure that every forkful is bursting with delicious flavor.
And then don't get me started on the dumplings. They're so good! 
Why not upgrade your mashed potatoes by adding some tasty turnips to the mix in this unique take on everybody's favorite side?
And rest assured, these mashed potatoes are everything that a good mashed potato should be; silky smooth, super creamy, and beautifully buttery. 
They're also super simple to make. They take just a mere 10 minutes to prep and then a further 10 minutes to cook, and voila, the wait is over and you can chow down.
This is the perfect way to add another one of your five a day to your evening meal. 
Looking for a scrumptious side to add to your next buffet or barbeque? Then look no further than this amazing recipe.
It's the epitome of southern country cooking and is a classic comfort food option that is also pretty low in carbs! 
Now, this recipe will take around an hour and 20 minutes so you may want to allow yourself some extra time to make sure you get it just right, but it's definitely worth the labor of love.
Several different greens are mixed together with a ton of tasty seasonings to create a side that is well-spiced, a little crunchy, and very tasty. 
This hearty and filling option is perfect for the winter months when you are looking for something to warm the cockles of your soul.
It's so quick and easy to whip up, so no shivering away behind the stove for ages, and it also includes just five ingredients, all of which you probably already have in your home. 
The veggies are so tender that they melt apart in your mouth.
The addition of butter helps to make everything so much more creamy and delicious, especially once you add the brown sugar for just a hint of extra sweetness. 
Whether you are serving up some extra sides for a party, or just fancy a delightful snack, this warm turnip green dip is absolutely perfect.
It's so creamy, cheesy, and tasty that it is seriously addictive. So you might want to make sure you've made a pretty big portion for parties because it is sure to dwindle down fast. 
It's also an absolute dream in terms of texture. It has that super creamy texture thanks to the cream cheese and sour cream, but it also has a nice crunch to it too thanks to the crumbled bacon and pork rinds. 
If you fancy a really filling meal, then you can't go wrong with Paula Deen's corned beef (Also check out Amazing Paula Deen Beef Stew) and root vegetable recipe.
It takes a fair bit longer than some of the other recipes mentioned here today, but it is certainly worth the wait. 
The brisket corned beef comes out a real treat, it's so moist and tender. And then it is served with a medley of scrumptious veggies including turnips.
You can be sure that you'll have bursting bellies all-round after serving this magnificent meal. 
Paula Deen has seriously outdone herself with this stunning recipe. In the center of the dish, you'll find a thick, creamy, and chunky, turnip and bacon green dip that is seriously cheese overload (Also check out Paula Deen's Cheese Pie Recipes). 
And to improve an already amazing recipe, she then also adds the fluffiest and tastiest herby bread to the mix. Dunking this bread into the cheesy mixture is exactly what we imagine heaven is. 
If that wasn't enough to convince you – it's also really easy to make! 
When the blazing hot sun has said its goodbyes and those darker nights start to roll around, there's no better way to warm yourself up than to make a seriously scrumptious creamy soup.
And this curried carrot and turnip soup recipe is the perfect option to try. 
And despite this creamy velvety texture and rich taste, it's actually completely devoid of both animal byproducts or dairy meaning that it's a viable option for many regardless of their dietary requirements. 
We recommend tucking into this delightful dish with a hearty helping of warm crusty bread too! 
Everyone loves smashed potatoes, right? Well, this is a more sophisticated, tastier, and lower-carb alternative to your favorite potato side.
They're soft and tender in the middle and crispy and crunchy on the outside and make a great healthy addition to any meal. 
What's more, is that the recipe calls for only a few simple ingredients, is quick and easy to make, and can even be prepped ahead of time and stored for a few nights later. 
This light but delicious salad is the perfect option for those hot summer days when you don't fancy anything too stodgy or filling (Also check out Best Paula Deen Corn Salad Recipes).
For this meal, you'll be opting for Tokyo turnips (white turnips) which are much smaller and more tender than regular turnips and they also have a slightly more bitter-sweet flavor to them. 
Add those to a mix of leafy greens, lemon juice, strawberries and more makes for the most delicious salad that bursts with tons of different flavors.
From more bitter tastes to sweet and juicy, you'll find it all in this scrumptious salad. 
If you love herby roast potatoes with your meals, then why not try this healthier alternative? They have that same texture of being super crunchy and crispy on the outside while being pillowy soft on the inside.
And they even incorporate most of the same flavors too. It's hard to actually tell the difference between them! 
What's also great is that this recipe can be easily adapted to be appropriate for those with dietary requirements.
For example, you can swap out the ghee for olive oil or you can substitute the breadcrumbs for a gluten-free breadcrumb option to ensure that it's gluten-free friendly.  
Turnip fried rice is essentially egg fried rice…only better. Adding turnips to this family-favorite recipe gives it that extra nutritional value while still retaining that familiar delicious taste and texture. 
Using eggs, carrots, broccoli, coconut aminos, and ginger, you'll create a perfectly spiced rice dish that is backed full of veggies for a lighter and scrumptious option to a takeaway favorite. 
This recipe works super well as a rich and indulgent addition to any roast dinner, but it can also be eaten on its own or with a few extra sides.
As you can expect it has a very distinctive flavor thanks to the addition of the blue cheese which makes it super creamy and downright delicious. 
It's also the perfect option for when you have a few leftover food items. Think the day after Thanksgiving.
You'll likely have all of these ingredients left over just waiting to be transformed into something new. And you won't find a better option than this one. 
Final Thoughts 
It almost feels illegal for something this tasty to be as healthy as it is. That's not how it normally goes, right? Well, it does with these recipes.
Not only do turnips add tons of nutritional value to most meals, but they can also create some of the most delicious dishes you'll ever have the pleasure of trying. 
Whether you are looking for a tasty side dish or a hearty dish, there's a recipe for you. So…which one will it be? 
13 Amazing Paula Deen Turnip Recipes To Try Today
Course: Recipes
Directions
Pick a recipe from above
Click the recipe name and visit the website
Collect the ingredients and the food
Enjoy – don't forget to leave a review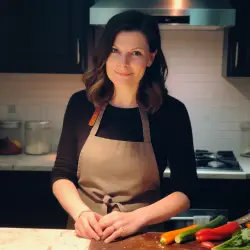 Latest posts by Barbara Hunt
(see all)