If you're enamored with Italian cooking and the rich, soulful flavors that embody the cuisine, the name Anna Del Conte likely rings a bell.
A culinary treasure, Anna Del Conte has been instrumental in introducing authentic Italian cooking to the British palate.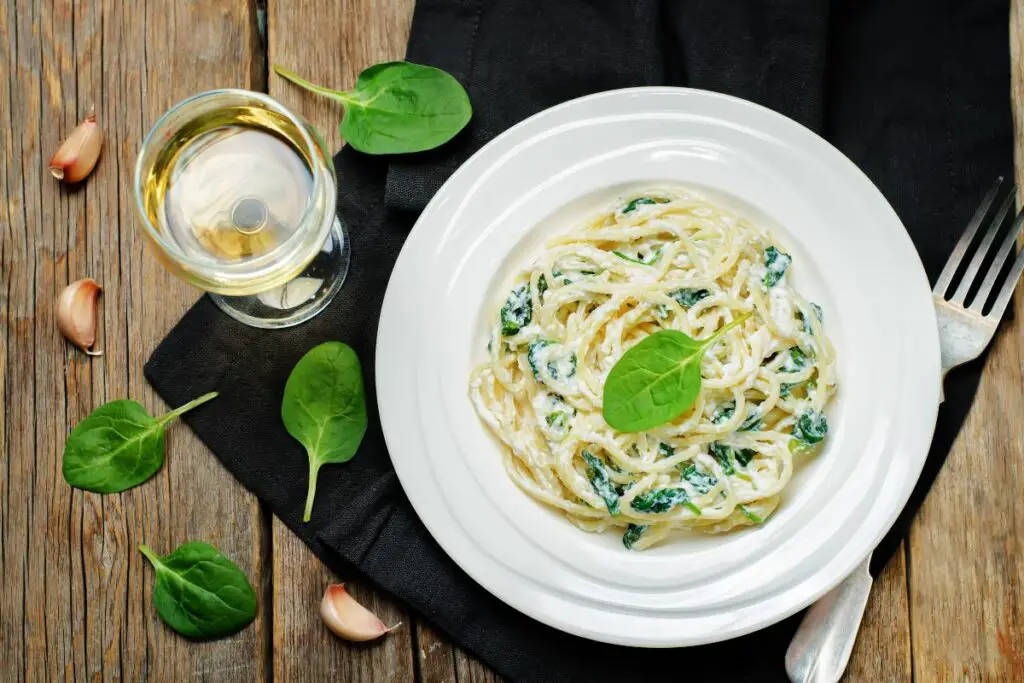 In this article, we will delve into the career of Anna Del Conte, and we will share the recipes for some of the dishes that have made her a household name for any Italian food aficionado.
Let's dig in.
Who Is Anna Del Conte?
Anna Del Conte was born in Milan, Italy, in 1925 into a family where food played a significant role.
As a young woman, she was influenced by Italy's diverse culinary landscape, drawing inspiration from traditional recipes and the flavors native to various regions.
Her early life in Italy shaped her love for cooking and set the foundation for her culinary journey.
In the 1940s, Anna moved to England, and it was there that she realized the British populace had a limited understanding of Italian cuisine—often reduced to dishes like spaghetti Bolognese and pizza.
Recognizing an opportunity to fill this culinary gap, Anna took it upon herself to introduce Britain to the richness of authentic Italian cooking.
Her mission was not merely to teach recipes but to educate people about the philosophy and culture embedded in Italian cuisine.
Anna Del Conte's extensive work in writing about Italian food has been nothing short of transformative.
She has brought the Italian concepts of using fresh, high-quality ingredients and simple cooking techniques to a broader audience.
Beyond just recipes, Anna's writing delves into the history, context, and regional nuances of the dishes she describes.
This educational approach has garnered her acclaim and respect in the culinary world, making her books much more than just cookbooks—they are considered culinary texts that enrich the reader's understanding of Italian cuisine.
Throughout her illustrious career, she has received numerous accolades and awards, further solidifying her reputation as one of the leading authorities in Italian cooking.
She won the prestigious Guild of Food Writers Lifetime Achievement Award, an honor that recognizes her lasting impact on food writing.
Her influence also extends beyond the written word, as she has appeared on various television programs, collaborated on special menus, and been cited as an inspiration by renowned chefs.
Anna Del Conte's Cookbooks
Anna Del Conte has penned several cookbooks that serve as essential guides for Italian cooking.
We've shared some of her most notable works below:
"Portrait of Pasta": This was one of her earliest works, which quickly established her reputation. It dives into the history and variety of pasta and its role in Italian cooking.
"Gastronomy of Italy": This comprehensive book covers everything you'd want to know about Italian cooking, from antipasti to dolci.
"Anna Del Conte On Pasta": This book is a collection of recipes that celebrate the versatility of pasta in Italian cooking. It includes recipes that range from everyday quick fixes to elaborate preparations.
"The Classic Food of Northern Italy": This book focuses on the cuisine of Northern Italy, offering recipes and insights into dishes like osso buco, polenta, and various Lombardian specialties.
"Amaretto, Apple Cake and Artichokes": This is a memoir-cum-cookbook that traces Anna Del Conte's life through the foods she loves, offering a glimpse into both her personal journey and the evolution of Italian cooking in Britain.
Anna Del Conte's Recipes
Anna Del Conte's recipe repertoire is vast and inspiring – we've included just a small selection of her dishes below:
This dish features chicken breasts coated with breadcrumbs and baked with a tomato and garlic sauce.
Mozzarella cheese and basil or oregano leaves are added for a flavorful finish. A touch of dried chili flakes gives it a slight kick.
In this comforting dish, pasta is combined with smoked salmon strips in a rich sauce made of milk, butter, and flour.
The mixture is then topped with a combination of grated Gruyère and Parmesan cheese, along with breadcrumbs, before being baked to perfection.
Chicken thigh fillets are cooked in a zesty sauce made of shallots, garlic, rosemary, and lemon zest, along with passata and a splash of white wine.
This casserole captures the essence of Italian flavors, making it a hearty meal.
This vegetarian-friendly pasta dish combines cooked farfalle or tagliatelle with a mix of sautéed spinach, garlic, and ricotta cheese.
Grated pecorino and a hint of freshly grated nutmeg add depth to the flavor.
This dessert features a rich mixture of almonds, cocoa powder, and digestive biscuits.
The ingredients are bound together with a combination of butter, sugar, and eggs and flavored with orange liqueur.
It can be decorated with candied flowers, sugared almonds, or whipped cream for added flair.
Tagliatelle is tossed with cubes of butternut squash that have been cooked in a flavorful mixture of shallots, spices, and vegetable stock.
Sage leaves, and a splash of cream provide a luxurious texture, and freshly grated Parmesan finishes the dish.
Spaghetti is cooked and then tossed in a spicy sauce made from chopped tomatoes, anchovies, capers, and olives.
Garlic and fresh chili add a kick, while flat-leaf parsley provides a fresh garnish.
This risotto features Arborio rice cooked in chicken or vegetable stock and flavored with lemon.
Sage and rosemary add aromatic depth, while the dish is enriched with an egg yolk, double cream, and freshly grated Parmesan before serving.
In Summary
Anna Del Conte is not merely a cookbook author; she is a leading authority on Italian cooking.
Her impact has been notably strong in Britain, where she has been instrumental in enriching the culinary landscape with the flavors and techniques of authentic Italian cuisine.
The essence of her culinary skills can be enjoyed through the comprehensive and authentic recipes featured in her various cookbooks.
Preparing a meal using an Anna Del Conte recipe is an opportunity to experience Italian cooking at its most authentic, offering a true gastronomic delight.
The Best Anna Del Conte Recipes For A Tasty Italian Meal
Course: Chef Profiles
Directions
Choose a recipe
Collect your ingredients
Prepare your dish
Enjoy.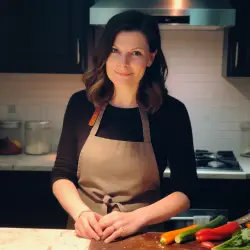 Latest posts by Barbara Hunt
(see all)