Marcella Hazan was a formidable figure in the culinary world, specifically in the realm of Italian cuisine.
Her impact, still felt today, stretches from Italy to the United States, influencing both professional chefs and home cooks alike.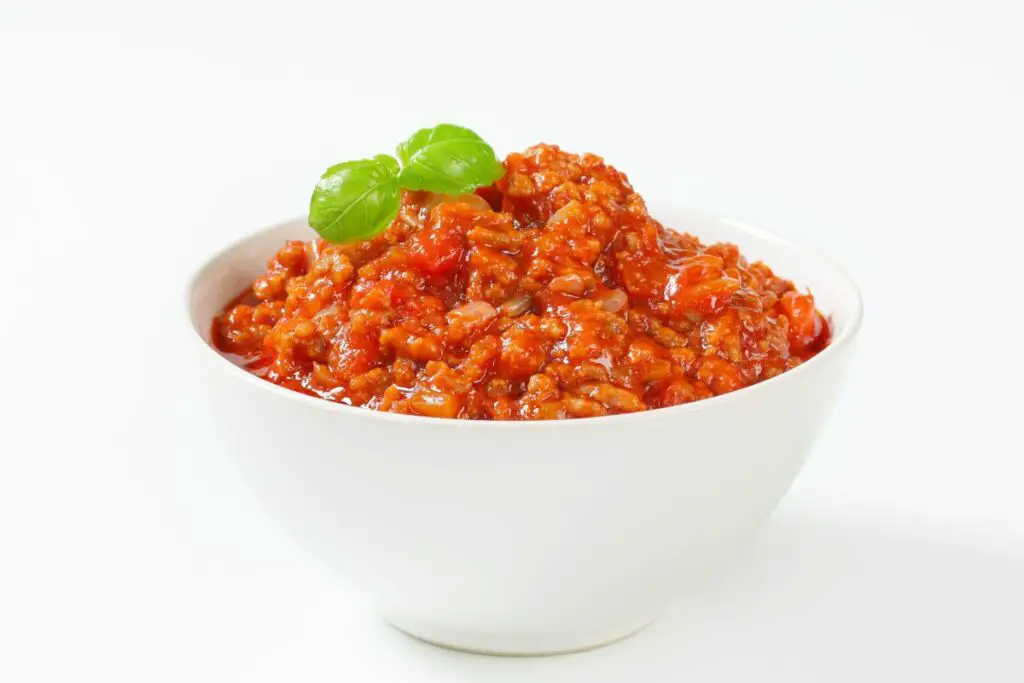 Few chefs have had the impact on the culinary world that Marcella had, so in this article, we wanted to delve into her career a little more.
We will also share some of her renowned recipes if you'd like to bring a taste of Italy to your own home.
So, what are you waiting for? Let's meet this Italian chef and introduce you to some of her best dishes.
Who Was Marcella Hazan?
Born in 1924 in the town of Cesenatico in Emilia-Romagna, Italy, like many other renowned chefs, Marcella Hazan was not initially destined for a culinary career.
She pursued a doctorate in natural sciences and biology from the University of Ferrara, and it was only after her marriage to Victor Hazan, an American, that she moved to the United States.
There, she found herself in a country fascinated by Italian food but largely misinformed about it.
Equipped with a lifetime of culinary traditions but formally untrained, Marcella learned to translate her knowledge into a format that American home cooks could follow.
What initially began as informal cooking lessons for friends evolved into a pioneering career that significantly impacted the way Italian cuisine was understood and appreciated globally.
Marcella started offering cooking classes from her New York City apartment, and her reputation quickly spread, eventually catching the attention of the New York Times food editor Craig Claiborne.
An article about her in the Times led to her first cookbook, "The Classic Italian Cook Book," published in 1973, but more on this cookbook later.
Many more would follow, cementing her reputation as the go-to authority on Italian cooking in America.
She was not just a writer; Marcella Hazan was also an educator who took the stage at many culinary schools and events.
She and her husband eventually returned to Italy to run a cooking school in Bologna and later in Venice, emphasizing the importance of local ingredients and traditional techniques.
Her approach was direct, no-nonsense, and rooted in authenticity. Marcella didn't believe in shortcuts or compromising on the quality of ingredients.
She also had an acute understanding of how flavors worked together, transforming simple ingredients into dishes with complex flavors.
Moreover, her insistence on the traditional methods of preparation and local, seasonal ingredients laid the groundwork for what we understand as "authentic" Italian cooking today.
Her legacy is far-reaching, influencing a generation of chefs and writers, including Lidia Bastianich, Mario Batali, and Mark Bittman, among others.
It's not just the professionals who owe a debt to Marcella Hazan; countless home cooks have also found her books to be their guides into the world of Italian cooking.
In recognition of her groundbreaking contributions to the culinary world, Marcella Hazan was honored with numerous awards throughout her career.
She was the recipient of the Maria Luigia, Duchess of Parma, Gold Medal in Italy and was included in the James Beard Foundation's Who's Who of Food and Beverage in America in 1986.
In 1992, she and her husband, Victor Hazan, received the Silver Spoon Award from Food Arts magazine.
Additionally, Marcella was awarded the Golden Cheese Knife in 1997, the James Beard Foundation Lifetime Achievement Award in 2000, the Cavaliere della Stella della Solidarietà Italiana (Knight of the Order of the Star of Italian Solidarity) in 2003, and the Lifetime Achievement Award from the International Association of Culinary Professionals in 2004.
These accolades are a testament to her influence and the enduring legacy she left in the world of Italian cooking and beyond.
Marcella passed away in September 2013, leaving a huge gap in the culinary world, but her work has not been forgotten.
Through her cookbooks, classes, and writings, she made a lasting contribution to culinary education and broadened the understanding and appreciation of Italian cuisine beyond stereotypes and misconceptions.
Marcella Hazan Cookbooks
As we hinted at earlier, one of Marcella's most prominent contributions was her cookbook, "Essentials of Classic Italian Cooking."
This tome is considered a must-have in any serious cook's library and encapsulates the rich tapestry of Italian cooking.
She went on to pen other cookbooks, such as:
Marcella Hazan Recipes
Marcella Hazan's recipes are not just instructions but lessons in Italian cooking itself.
Below are some of her famous recipes:
This iconic recipe is famously simple, requiring just tomatoes, butter, and an onion to yield a sauce bursting with flavor.
After simmering for 45 minutes, the sauce becomes rich and velvety, perfect for coating a pound of pasta.
This recipe demands patience but rewards you with deep, complex flavors. Ingredients like vegetable oil, butter, chopped onions, celery, and carrots form the base.
Ground beef chuck, milk, nutmeg, wine, and canned imported Italian plum tomatoes complete the sauce.
The cooking process takes over 3 hours but culminates in a Bolognese that is unparalleled in taste.
This recipe, adapted from a classic recipe by Marcella, offers a vegetable medley to be either eaten as a side dish or tossed with pasta.
Ingredients like sweet onions, fennel bulbs, baby artichokes, fresh fava beans, and frozen peas are sautéed and seasoned to perfection.
A testament to Marcella Hazan's knack for turning simple ingredients into sumptuous dishes, this recipe involves cooking red snapper fillets in a reduced sauce of tomatoes, garlic, parsley, and olive oil.
The dish is best served over a slice of day-old or grilled sourdough bread.
In Summary
Marcella Hazan was a culinary legend who changed the way we approach Italian cooking.
Her books are an education, her recipes a celebration, and her legacy is that of a woman who elevated Italian cuisine to a global stage.
Through her countless awards, cookbooks, and memorable recipes, Marcella Hazan's influence will forever be felt in kitchens around the world.
The Legacy of Marcella Hazan: An Ode to the Italian Culinary Genius (With A Selection Of Marcella Hazan's Recipes)
Course: Chef Profiles
Directions
Choose a recipe
Gather your ingredients
Make your dish
Enjoy.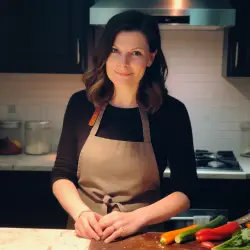 Latest posts by Barbara Hunt
(see all)