Mary Beth Clark's name has become synonymous with Italian cuisine, bringing authentic Italian flavors to a broader audience.
Her approach to Italian cooking is both practical and nuanced, blending traditional techniques with modern twists.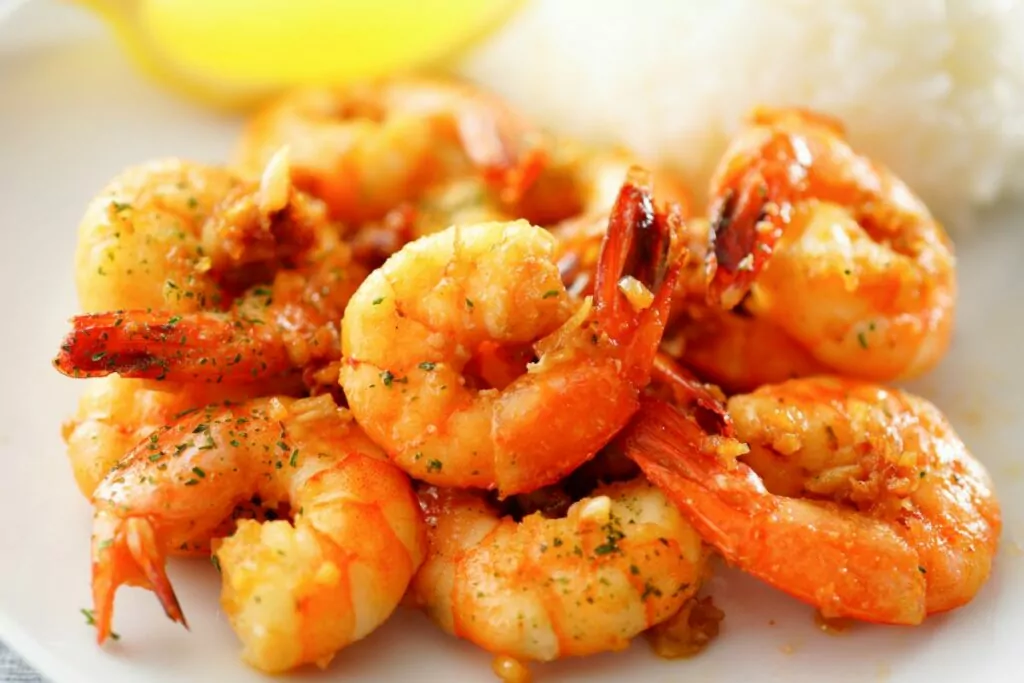 Whether you're a seasoned chef or a culinary novice, her recipes provide an excellent starting point for a delectable Italian feast.
In this article, we'll explore Mary Beth's career and share some of her delicious dishes.
Who Is Mary Beth Clark?
Mary Beth Clark is an American chef, culinary instructor, and author with a specialization in Italian cuisine.
Invited by food authorities in Bologna, Italy, she operated her cooking school there for 25 years. Known for her Essentials of the Italian Kitchen courses, Clark infuses her teachings with deep cultural understanding and culinary expertise.
Her approach goes beyond merely following recipes; she emphasizes the underlying principles of Italian cuisine, focusing on the quality of ingredients and time-honored techniques.
In addition to Italian cooking, she is also recognized for her expertise in Chinese cuisine. Over her career, she has mentored both amateur and professional cooks and contributed to an array of esteemed publications and cookbook series.
With this rich background, Clark has been instrumental in popularizing Italian cooking methods in the United States and beyond, offering a comprehensive understanding of Italian food culture to a wide audience.
Mary Beth Clark's Cookbooks
Mary Beth Clark is the author of "Trattoria: The Best of Casual Italian Cooking (Casual Cuisines of the World)," a cookbook that serves as a guide to relaxed, everyday Italian cooking.
Drawing inspiration from the trattorias of Italy, the book is aimed at capturing the essence of these casual dining establishments known for their rustic, home-cooked meals.
The cookbook provides readers with a selection of approachable recipes that celebrate the simplicity and high-quality ingredients that are the hallmarks of Italian cuisine.
"Trattoria" guides cooks of all levels through the nuances of casual Italian cooking, offering not just a collection of recipes but also a deeper understanding of Italian food culture.
The book has been well-received and adds to Mary Beth Clark's contributions to spreading the appreciation of Italian culinary traditions in the United States and beyond.
Mary Beth Clark's Recipes
Now let's indulge in some of Mary Beth Clark's recipes – which will you make first?
This dish takes the simple elegance of spring leeks and pairs them with the creamy indulgence of burrata.

Served on toasted bruschetta that has been rubbed with garlic and drizzled with olive oil, it's a symphony of textures and flavors.
A vibrant dish that marries the spiciness of 'nduja, a soft Calabrian sausage, with the freshness of herbs and broccoli rabe.

Large black tiger shrimp serve as the protein, and the entire medley is perfect to be served over grilled bread.
A refreshing twist on the classic potato salad, this Sicilian version incorporates bold flavors like capers and oregano, with bright notes of lemon zest and red onions.

A drizzle of olive oil and a splash of fresh lemon juice bring it all together beautifully.
This pasta dish is a simple yet flavorful combination of pantry staples like canned tuna and capers.

Aromatic garlic and onion form the base, and a touch of red wine vinegar adds acidity.

The dish is finished with grated lemon zest for a fresh burst of flavor.
Mary Beth Clark puts a twist on traditional Italian baking with her Chocolate Polenta Honey Cake. This unique dessert skillfully incorporates polenta—a staple in Italian kitchens—into a sweet treat that's both indulgent and complex.

The cake is made using unsalted butter, granulated sugar, and mild honey as the base, with the added richness of cocoa powder and complexity of polenta.

The zesty note is achieved by the addition of grated orange zest and a dash of vanilla extract.

After baking, a sumptuous syrup made of orange juice and honey is generously poured over the cake.

As a finishing touch, it's garnished with powdered sugar, whipped cream, and fresh berries, making it a perfect centerpiece for any dessert table.
In Summary
Mary Beth Clark has distinguished herself as an authority on Italian cuisine through her in-depth cookbooks and culinary instruction.

Her work emphasizes the traditional elements of Italian cooking while making it approachable for cooks at all skill levels.

Whether you're looking to explore the breadth of Italian food or delve into the specifics of Tuscan cuisine, Clark's recipes offer a reliable and authentic guide.
Enjoy Italian Flavors With These Mary Beth Clark Recipes
Course: Chef Profiles
Directions
Choose a recipe
Gather your ingredients
Prepare your recipe
Enjoy.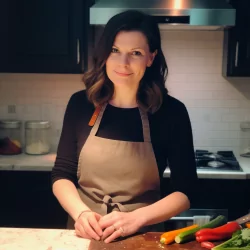 Latest posts by Barbara Hunt
(see all)