Chloe Coscarelli is everywhere. Since her win on Food Network's Cupcake Wars, Chef Coscarelli has been going from strength to strength. And she is showing no signs of stopping.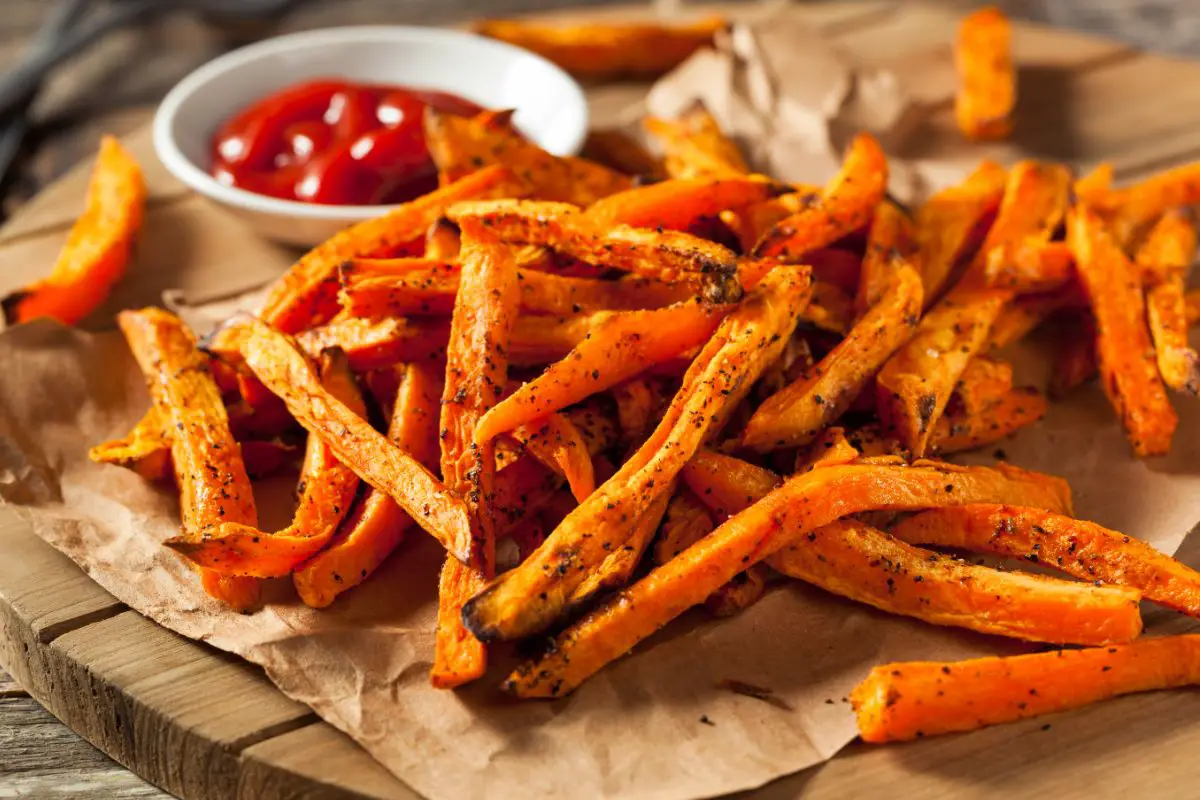 Coscarelli is known for her bright and colorful vegan recipes such as Avocado-shiitake Sushi and Sweet and Sour Party Meatballs. She takes some of our favorite recipes and gives them her own, vegan spin.
Below are 6 of the best Choe Coscarelli recipes that will have you leading a vegan lifestyle with ease. This professional chef is ready to show the world that going vegan is a lot simpler than people think.
Chloe Coscarelli Flavor Profile
Since her success on Cupcake Wars, Chloe Coscarelli has released four best-selling cookbooks that range from vegan desserts to Italian dishes.
She has also been recognized by Forbes for their 30 Under 30 Series. Coscarelli is ready to take the world by storm with her cooking.
The main flavors that you can expect from Coscarelli are vegan substitutes. Using fresh veggies in the place of animal products.
Tofu, zucchini, lentils, and beans all make frequent appearances in her recipes for a rich flavor that replicates meat.
This chef is not afraid to play around with flavors to discover something new and has expertise in various cuisines from desserts to Asian dishes.
One of the most perfect side dishes is a portion of hot french fries. However, having your fries cooked into a batch of oil is not the best thing you can put into your body.
These Baked Cajun Yam Fries are a healthier take on a classic.
Simple peel and cut your yams into wedges, coat in oil and cajun seasoning, and bake for around 30 minutes. It is extremely simple and is the perfect way to keep your calories low.
Add these Baked Cajun Yam Fries to any dish for the perfect side or as an appetizer for large gatherings.
Using Yams instead of potatoes will provide a starchier texture so be sure to boil them for around 5-7 minutes before baking. This ensures that the middle is soft and fluffy while the outside becomes crispy.
Like real fries!
Serve with your favorite dips including ketchup and ranch. This recipe is also a great way to expand your taste buds and discover new veggies to play with in the kitchen.
Normally when you see brussels sprouts on the menu you would immediately scrunch your nose and decide that they are not being eaten.
And we completely agree. However, Coscarelli has created a delicious recipe that completely transforms the horrid brussels sprout.
These Pomegranate Brussel Sprouts are going to change your mind about the underwhelming vegetable. Beginning by making a simple yet effective dressing of water, olive oil, and some seasonings, coat the Brussels sprouts.
Then in a large pan over medium heat, saute the brussels sprouts until they are cooked through and have a nice crisp around the edges.
Now, this is where the magic happens. Blend together almonds, nutritional yeast, sea salt, and maple syrup. Toss your brussels sprouts and pomegranate seeds with the mixture and serve.
The end result is sweet, savory, and deliciously crunchy. Whether this is being served as a side dish or as the base of another dish it is truly incredible and will have you thinking differently of the classic brussels sprouts.
This dish goes perfectly during the festive season or even at the summer BBQ. All you have to do is decide when!
Milkshakes are the perfect dessert. With fresh fruit and ice cream coming together, you can never go wrong. And you can have it on the go!
This Strawberry-Basil Milkshake recipe gives a modern twist on a classic. Using all vegan ingredients. The only thing that may throw you is the need for a stand mixer.
However, you can also get away with using a chilled blender.
Begin by chilling the bowl and whisk of the stand mixer in the freezer for around 10 minutes. Skin coconut solids into the chilled mixing bowl, careful not to shake the can.
Add the powdered sugar and beat or blend until soft peaks begin to form. Place in the refrigerator.
Now, you just blend the remaining ingredients together until it is thicker than a smoothie but still smooth enough to drink.
Pour into a glass and top with your homemade coconut whipped cream. We also love a drizzle of strawberry sauce to complete the dessert.
This is the perfect treat for the kids or even on a date night. It is going to keep you cool in the summer months and tastes absolutely delicious.
Anyone can enjoy this Strawberry-Basil Milkshake with Coconut Whipped Cream.
Who doesn't love biting into a juicy burger? Well, as a vegan you may think you'll never have the experience again. Chloe Coscarelli has got you covered with her Beet Burgers.
Using a mixture of lentils, walnuts, flour, onion, and seasonings she creates a juicy burger that is going to have your mouth watering.
And what makes them even better is that they can be cooked in a pan or on the grill.
It is important to remember that Beet Burgers do not need as long of a heat as beef burgers do. Around 3-4 minutes on each side will have them cooked to perfection.
Don't forget to drain them on a paper towel before serving them on a tahini topped bun with your favorite toppings.
You can even add a slice of non-dairy cheese for the ultimate burger. Perfect for any occasion when you want something tasty, comforting, and filling.
Serve with a side of Yam Cajun Fries and you are on a delicious meal that everyone will enjoy.
Meatball Subs are just too good to be true when you think about it. This Vegan Meatball Parm is going to have you in the kitchen at least twice a week.
This recipe requires a few different steps, so it might not be the best choice for a busy evening, but if you put the effort in, the end result will be stunning to the eyes and the palate.
The meatballs are made from roasted beets, brown rice, and seitan which provide that classic texture and deep smoky flavor.
You can easily prepare the meatballs ahead of time and store them in the refrigerator for up to five days. Giving you plenty of time to call some friends and have them over for dinner.
The mozzarella sauce can either be store-bought or you can make it at home with a combination of raw cashews, water, sea salt, garlic, and lemon juice.
Simple, delicious, and it will come in handy for a range of other dishes.
Once you have everything made, assemble your hot dog buns with the meatballs, mozzarella sauce, store-bought marinara sauce, and a dusting of vegan parmesan cheese.
Perfect for summer days when you want to switch it up from burgers and hot dogs. They are also great for weight loss as the calories are rather low while the protein is higher than you would expect.
Mac and Cheese is the ultimate comfort food, so it's only right that there is a vegan alternative. This Mac and Cheese recipe is creamy, thick, and perfectly cheesy. And it takes less than 20 minutes to make.
This dish gives that classic mac and cheese flavor due to the use of nutritional yeast which provides you with a load of nutrients and adds to that cheesy flavor we all love.
Using a blend of seasonings and condiments that you can already find in your pantry, this dish comes together like a dream. Serve with a garnish of paprika for an extra kick and you can simply indulge.
Final Thoughts
Since gracing our screens in 2019, Chloe Coscarelli is on her way to making an empire. With her social media, cookbooks, and private classes, she is quickly becoming the face of vegan recipes.
Above are 6 of the best recipes by Chloe Coscarelli that you can try today (see also: 10 Best Christina Pirello Recipes To Try Today)and give your taste buds a treat. Using all-natural ingredients, you can recreate your favorite dishes with a healthier twist.
Frequently Asked Questions
Why Is Chloe Coscarelli Famous?
In 2019, Chloe Coscarelli won the Food Network competition Cupcake Wars. She has become an influencer, author, and vegan chef with great success.
What Made Chloe Coscarelli Turn Vegan?
Chloe Coscarelli has been living the vegan lifestyle since she was 17 years old.

Once she discovered how some of her favorite dishes were made at the cost of animals' lives, she and her mother worked to create vegan alternatives for her favorite meals.
What Is Chloe Coscarelli's Favorite Dish?
Chloe Coscarelli is known for her vegan mac and cheese recipe and it is one of her favorite dishes. Whether it uses pasta, white cauliflower, or butternut squash, it is her favorite dish!
6 Best Chloe Coscarelli Recipes To Try Today
Course: Recipes
Directions
Pick a recipe from above
Click the recipe name and visit the website
Collect the ingredients and the food
Enjoy – don't forget to leave a review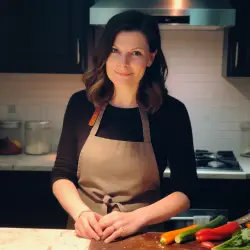 Latest posts by Barbara Hunt
(see all)