Being diabetic isn't easy. It's a constant balancing act…
You take insulin to bring down your blood sugars, but then you risk a hypo if it gets too long, which is dangerous.
This is why so many diabetic people avoid anything that's too high in carbs or has too high a glycemic index, such as, well, anything that's got refined sugar, or white bread or fries (Also check out Female Chef Diabetic Dessert Cookbooks).
But the good news is that there are loads of great cookbooks out there that are put together with the needs of diabetic people in mind, that you can be sure won't spike your blood sugar, but will instead help to keep you on a nice, even keel.
In this article, we're giving you a brief round-up of our favorite diabetic cookbooks from female chefs (see also "Female Chef Thanksgiving Cookbooks You Do Not Want To Miss"). Let's get straight to it!
(The following cookbooks aren't listed in any particular order.)
Cecily Goodwin started to look into meal planning for diabetes when her son was diagnosed with the condition.
In this book she has put together diabetic friendly recipes for breakfast, soups, poultry and meat dishes, seafood options, veggies and side dishes, snacks, smoothies, and desserts, too.
It's aimed at beginners and all the recipes have affordable ingredients and are easy to follow, thanks to the pictures, and are quick to make as well. It also features a handy 30-day meal plan.
The highlights for us were the breakfast burritos and the tiramisu mousse!
Pros
It's a prominent bestseller with 5-star rating
Recipes suitable for beginners with affordable ingredients
It also features a handy 30-day meal plan
Cons
It could use more detail on the condition, such as how to prevent it
Lori Zanini is a registered dietitian and has put together this cookbook especially for people who are newly diagnosed with Type 2 diabetes, and it's perfect for anyone who wants to better acquaint themselves with their diagnoses, filling in the blanks, and answering all your questions.
Unlike so many other cookbooks out there, this one features nutritional guidance, even including advice for nutritious recipe pairings.
There are a staggering 100 recipes in there to try out in total, and there's also a 4-week introductory meal plan.
And that's not all - many of the recipes can be made in just half an hour or less, many 5-ingredient and no-cook recipes, and where there are vegetarian and gluten-free recipes, these are clearly labeled.
The highlights for us were the black bean enchilada skillet casserole and the coconut and berry sunrise smoothie - yum!
Pros
Written by a female registered dietitian
Explains Type 2 diabetes for the newly diagnosed
Many meals that are quick to make & need few ingredients
Cons
The meal plan would be difficult to prepare for those who work full time
An air-fryer is a must-have for every American kitchen - such a great way to enjoy just about all of your favorite foods without having to use much oil.
It's great for diabetics too, as Amanda Ray has clearly demonstrated in this cookbook.
There are 155 recipes covering breakfast, mains, snacks, dips and appetizers, and even a few diabetic-friendly desserts as well!
And because they're done in the air fryer, the food comes out perfectly crispy, and in virtually no time at al.
The highlights for us were the garlic Parmesan roasted shrimp and the coconut donuts.
Pros
It includes a handy 28-day meal plan and shopping list
The nutritional values, including GI, are available for every recipe
There are handy sections on what not to put in an air fryer, and how to convert oven recipes for the air fryer
Cons
There are only 6 dessert recipes
Too often, diabetics miss out on dessert because they think they're not allowed to indulge.
But actually, the truth is that with a few easy swaps here and there, it's perfectly possible for diabetics to have their cake and eat it too!
Ariel Warren, a professional dietician and nutritionist, has demonstrated exactly this in her cookbook which features 62 different desserts, including cookies, brownies, cakes, pies, toppings and more.
There are also handy sections on things like carb-smart flours and artificial sweeteners.
And there are complete nutritional calculations for every recipe, so you can easily keep track of your carb and sugar consumption.
The highlights for us were the cheesecake-stuffed strawberries and the no-bake dark chocolate cheesecake bars!
Pros
You get to have dessert!
There are complete nutritional breakdowns for every recipe
Handy sections on carb-smart flours and artificial sweeteners
Cons
There aren't many customer reviews for this cookbook just yet
Being diabetic doesn't mean you have to stop indulging your sweet tooth, as Allison has clearly demonstrated in this cookbook.
There are 93 recipes to check out in total, including low-carb cakes, cookies, bars, bombs, brownies, pies, smoothies, and frozen desserts.
And all without having to switch to artificial sweetener, which is perfect if you're into clean eating and knowing everything that goes into your food.
It's easy to follow with step-by-step instructions, and the nutritional values are provided for every single recipe, so you know exactly how much carbs are in each serving.
What's more, there are plenty that can be made in the air-fryer, which is an excellent time saver, and it frees up the oven for cooking the main course.
The highlights for us were the peanut butter fudge and the air-fried chocolate souffle!
Pros
You get to have dessert!
Plenty of dessert recipes for the air fryer
There are complete nutritional breakdowns for every recipe
Cons
It has 93 recipes, which is less than you'd expect given that the cover claims there's enough recipes for 1000 days
How To Choose A Diabetic Cookbook
Here are some points to consider when choosing a diabetic cookbook.
Number Of Recipes
You'll get bored eating the same meals all the time, so the more recipes you have under your belt, the better.
Don't Forget Dessert!
Dessert is the course that diabetics often miss the most, but you'll be pleased to hear that diabetics can have dessert, provided it's done right.
Suitable For Beginners
If you're newly diagnosed, or you don't have a lot of confidence in your cooking skills, then a diabetic cookbook for beginners would be perfect.
Final Thoughts
We hope you've enjoyed browsing though and that we've whetted your appetite for a good cookbook that's really going to help with enjoying your food despite your diabetes.
And we hope you've found the buying guide helpful, too. Still here? Stick around for our FAQ section!
Frequently Asked Questions
Does Pioneer Woman Have A Diabetic Cookbook?
Unfortunately, Pioneer Woman didn't have a diabetic cookbook when this article was written.
Does Paula Deen Have A Cookbook For Diabetics?
Unfortunately, Paula Deen didn't have a diabetic cookbook when this article was written.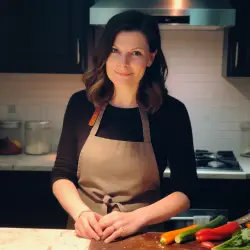 Latest posts by Barbara Hunt
(see all)