If you're looking for nutritious, delicious, and easy recipes to make at home, look no further than the creative and colorful culinary creations of Instagram star and cookbook author Pamela Reif.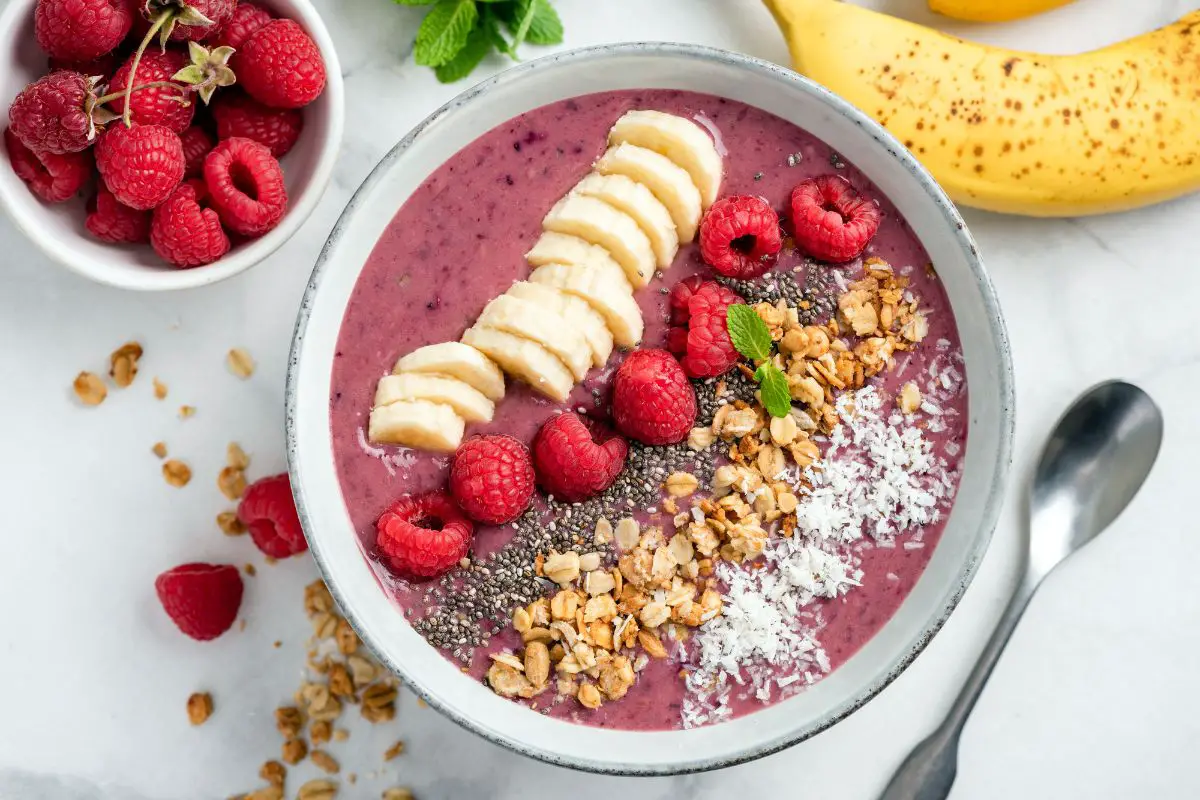 From light breakfasts to hearty mains to indulgent desserts, there's something for everyone in her vast collection of recipes.
Get ready to be inspired by Pamela's flavorful dishes that will have your taste buds tingling, and your kitchen smelling delicious.
About Pamela Reif
Pamela Reif is a fitness model, author, and social media influencer who first rose to fame as an inspiring health and lifestyle icon when she began sharing content with her now vast Instagram following.
From sharing her workouts to instructional diet advice, Pamela quickly gained a large following that has only grown over the years.
In addition to promoting health and wellness on Instagram, Pamela also wrote a cookbook, that centers around easy-to-follow recipes and meal plans that are healthy alternatives to most restaurant meals.
She has quite the following, as people recognize her for helping them make healthier decisions with their food choices.
In order to make sure you are getting the right diet specifically formulated for an active lifestyle, you should consider trying out some of Pamela's recipes.
Her collection includes multiple different dishes that will not just nourish your body, but also excite your taste buds.
From delicious brunch recipes like pancakes or omelets to heartwarming dinners such as pasta or stir-fry, there are plenty of options available to keep you entertained while filling your stomach with plenty of necessary nutrients.
The Pamela Reif Diet is a unique approach to nutrition and food that embraces sustainability and a holistic approach.
She emphasizes taking proper supplements when needed to make sure her body is functioning optimally.
Overall, the Pamela Reif Diet provides an excellent template for those looking to minimize their environmental impact while getting adequate nutrition from a balanced diet without sacrificing flavor or satisfaction.
This delicious and nutritious peanut butter protein smoothie is the perfect way to start your day.
It's an easy and quick breakfast treat that anyone can make. The combination of creamy and nutty flavors makes it a truly delightful experience.
It requires only four ingredients – a banana, peanut butter, plant-based milk, and some protein powder. The banana provides natural sweetness, while the peanut butter adds a creamy texture and nutty flavor.
The plant-based milk provides essential vitamins and minerals, as well as calcium, to promote good bone health.
Finally, the protein powder offers a great boost of energy that will help fuel you throughout the day.
Blend your ingredients until creamy and smooth for a tasty drink with 11g of healthy protein from the smoothie alone.
Peanut butter is packed with essential vitamins, minerals, and healthy fats; making this smoothie a great option for boosting your intake of these necessary nutrients in the morning.
Add some extra banana or nuts for texture, or even a tablespoon of oats for added fiber if you like. Enjoy this super-charged smoothie any time, guilt-free!
This low-carb and savory egg dish is perfect for a filling breakfast or lunch option. Combining two eggs, olives, and a pesto sauce provides incredible flavor and nutrition.
To complete the dish, add lettuce or pesto to your liking for an extra depth of flavor.
Alternatively, if you're looking for an even heartier meal you can always add additional proteins such as bacon, ham, chicken, or even salmon to make the egg dish richer in texture and heavier in taste.
You can also substitute the olives with your choice of vegetables such as tomatoes, onions, or bell peppers to make it more flavorful; adding pesto to each bite will deliver a unique yet distinctive taste experience!
With its healthy balance between carbs and protein, this low-carb egg dish with olives and pesto makes a great, light but satisfying meal that's sure to be a hit every time!
Scrambled eggs are a delicious and healthy alternative to your traditional breakfast meal. They require only four ingredients that are usually easy to find in pantries or grocery stores.
These sweet-tasting egg dishes are not only healthy but also rich in nutrition as they provide essential nutrients like protein, vitamins, minerals, and dietary fiber.
Sweet scrambled eggs make for an ideal breakfast to fuel you up for a long day ahead!
This delicious and crunchy chocolate granola is an indulgent treat that is full of goodness.
Made from whole grain amaranth, quinoa, or puffed rice, along with raisins or dark chocolate, this granola provides a healthy snack or breakfast option that is packed with flavor and nutrition.
Rich in fiber and other vital vitamins and minerals, this unusual blend also helps to satisfy cravings while filling you up with energy throughout the day.
Enjoy it either on its own as a cereal, or try using it as a topping for yogurt or oatmeal to add an extra special finishing touch to your meal.
Granola Cookies boast a delicious and naturally sweet flavor that will tantalize your taste buds.
These soft, lightly baked cookies are an ideal snack for when you're on the go or just looking to enjoy something tasty.
The combination of crunchy granola and sweet maple syrup makes for an indulgent treat, but without any added refined sugar or unnecessary fats.
Once all your ingredients have been brought together, you can shape them into cookie shapes with your hands, before finally baking them for around 10 minutes in a preheated oven. Enjoy!
This Savory Avocado Rice Cakes recipe is a delicious and easy lunch or snack perfect for those on the go!
This simple snack packs a flavorful punch sure to please the entire family, no matter what their preferences may be.
The ingredients in this recipe can easily be switched up depending on what is available in your kitchen.
Try using different types of cheese like feta, cheddar, or blue cheese to switch up the flavor profile.
Use any type of garnish such as herbs and spices for an extra kick of flavor.
The great thing about these Savory Avocado Rice Cakes is that you can make them as mild or wild as you want without having to worry about compromising taste.
All in all, it's a fantastic way to put those ripe avocados sitting in your refrigerator to good use!
The classic Açai Bowl is a delicious and nutritious dessert that can satisfy any sweet tooth. It requires only a few ingredients, so it's easy to make and packed full of flavor.
This bowl features frozen açai purée, banana, grated coconut pulp, and some almonds for extra crunchiness.
This popular Brazilian dish features frozen açai purée combined with sliced bananas, grated coconut pulp, and almonds for an irresistible combination of creamy and crunchy texture.
The bananas help sweeten the smooth mixture of açai berry flavor and a hint of coconut, creating a wonderfully satisfying snack or meal replacement.
Vegetarian banana bread is a delicious and easy-to-make treat that can make a great addition to anyone's diet.
This scrumptious vegetarian banana bread can be enjoyed as either a snack or part of your breakfast to start off your day on a healthy note!
As it is packed with nutritional content from some staple groceries, you can rest assured that everyone in your household will benefit from its nourishing goodness!
Not only that; this delectable loaf will bring smiles all around the table with its delightful aroma and pleasing taste!
No matter how you choose to enjoy this vegetarian banana bread, it'll always turn out fantastic every single time.
Final Thoughts
Pamela Reif is a well-known fitness influencer and health enthusiast who produces amazing and delicious recipes.
These 8 Pamela Reif recipes are sure to impress your friends, family, and guests with their deliciousness.
Whether you are looking for a nutritious snack or meal replacement, there is something here for everyone!
From savory avocado rice cakes to satisfying banana bread, you'll never run out of delicious and nutritious recipes from Pamela Reif.
Frequently Asked Questions
What Is Pamela Reif's Cookbooks And Health Journey All About?
Pamela Reif's health and fitness brand is a comprehensive package that caters to the needs of those who are just starting their journey in health and fitness.

On her website, you can find everything necessary, such as cookbooks, food products, free workout videos, and much more.
What Does Pamela Reif's Health Brand Offer Customers?
Pamela's brand offers more than just food products or regular exercise routines – it encourages individuals to take proactive steps towards living healthier lifestyles with inspiring motivation.

Millions of people have been able to achieve successful results using this brand's resources and have shared positive stories about how far they have come since getting started on this journey.
8 Best Pamela Reif Recipes To Try Today
Course: Recipes
Directions
Pick a recipe from the list above
Click the recipe name and visit the website
Collect the ingredients and cook the food
Enjoy – don't forget to leave a review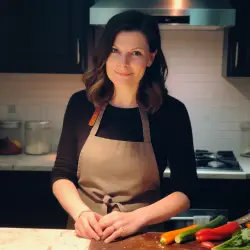 Latest posts by Barbara Hunt
(see all)